Ari Schauder, Managing Real Estate Broker, Realtor®
Epic One Real Estate
sold@epiconerealestate.com CALL NOW! (619) 200-5969
Why hire Epic One Real Estate to acquire a property?
"The key to a successful real estate transaction is in the hands of your agent"
Simply put...We stay extremely knowledgable of all properties on the market and we are expert negotiators that will get you the best deal & terms!
There is no substitute for experience and results.
We are expert negotiators with over 20 years of experience in business, active marketing, & real estate.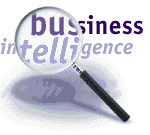 We aggressively leave no stone unturned to put together the best deals for our clients. In fact, We are Realtors to other Realtors....often hired by other real estate professionals, including agents, brokers, appraisers, & escrow officers, to conduct their personal transactions! Why? We go beyond selling homes...We focus on building net worth and wealth for our clients. We have proven techniques to actively market residential properties and expertise in selling and acquiring exchange investment properties, including but not limited to, deferred exchanges and reverse exchanges of all forms of investment grade properties from condos to multi-unit, land acquisition, and commercial properties.

We have successfully negotiated purchase and sale contracts ranging from starter residential houses to luxury estates, Multi-Unit apartment buildings to commercial shopping centers. We are successful because we understand and live the numbers. In fact, our managing broker owns and operates several Apartment Buildings as well as shopping centers throughout Southern California. What does this mean for our clients? We know what to look for and know how to get the deal done.
Expertise
As Managing Broker for Epic One Real Estate, Ari Schauder will personally complete each transaction to close and beyond. We know how to get deals done and it is our goal to increase your net worth. Prior to founding Epic One Real Estate, Ari Schauder was the Managing Trustee of an investment trust which owned and operated several shopping centers and retail establishments. The combination of Ari's degrees in Business and Information Systems with several years as a Senior Business Consultant with Anderson Consulting and Ernst & Young working out of Los Angeles, Chicago, and San Diego puts our managing broker far beyond other agents and brokers.

As an expert in investment properties, We are involved in the re-development and marketing of apartment buildings in San Diego and actively participate in San Diego's apartment market. Epic One Real Estate's knack & passion for identifying unique and intrinsically valued properties is an asset in helping our clients find just the right home or investment property.
Results
It is all about RESULTS!!

Please click here to view our recent sales!!